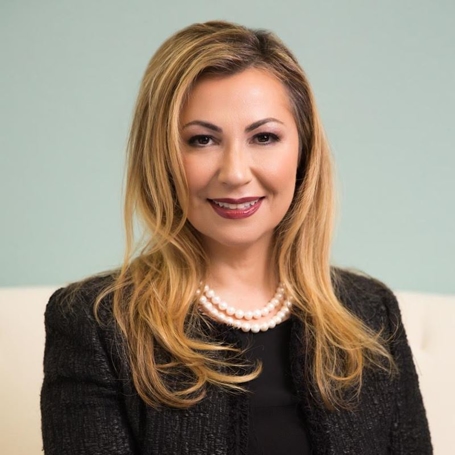 Amy Neshanian Attorney
Bio
At The Neshanian Law Firm, Inc, Amy Neshanian has been providing effective, vigorous legal representation to clients in a wide variety of family law matters since 2002.
A Certified Family Law Specialist by The State Bar of California Board of Legal Specialization, she strongly believes in providing personalized, quality legal service. She strives to keep her clients fully informed regarding the status of their cases, and she answers their questions using clear and concise language. Amy has a wide range of experience in family law litigation on contested matters to mediation resolving outside of the court.
Telephone and email communications will be responded to promptly, and we will contact you immediately if circumstances arise that will directly impact the outcome of your case.
Contact Attorney Amy Neshanian at (949) 577-7935 to make an appointment for a confidential, in-depth consultation and honest case analysis.
Attorney Amy Neshanian works diligently to preserve and protect the best interests of her clients, and she strives to deliver the highest-quality legal counsel available. Amy delights in using her skills to volunteer at the Human Options' Legal Advocacy program. Human Options greatly benefits from the pro bono services provided by volunteer attorneys for providing advice, counsel, and representation for Relationship Restraining Order cases and Family Law matters.
Education
Western State University, College of Law – Juris Doctor
California State University, Northridge – Bachelor of Arts
Bar Admissions
U.S. Supreme Court
State Bar of California
California State Supreme Court
U.S. District Court for the Central District of California
Certified Family Law Specialist by The State Bar of California Board of Legal Specialization
Professional Affiliations
Court Historical Society – Member, 2006
Banyard Inns of Court – Fellow, 2006
Orange County Bar Association – Member Family Law Section, 2002
Orange County Women Lawyers Association – Member Board of Directors, 2003
Call a The Neshanian Law Firm, Inc to Schedule a Consultation
Please contact Attorney Amy Neshanian at The Neshanian Law Firm, Inc to schedule an in-depth consultation by calling (949) 577-7935. A result-oriented representative, Attorney Amy Neshanian ensures that her clients are fully informed regarding all of their legal options, strategies, and potential outcomes. This ensures that they possess the knowledge required to make educated decisions.
A highly effective negotiator, Attorney Amy Neshanian can attempt to obtain a reasonable settlement via the negotiation process. However, when settlement is not a practical option based on the circumstances of your case, she is a seasoned litigator who has extensive courtroom experience and can fight zealously to obtain a fair and just outcome.
Conveniently located in Irvine, Attorney Amy Neshanian represents clients throughout the region. Call (949) 577-7935 today for answers to all of your questions.